Irvine Divorce Lawyer
>
Service Area
> Long Beach Child Custody Lawyer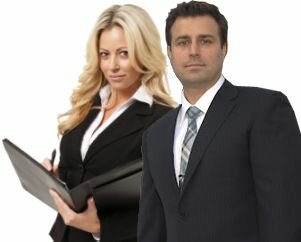 Long Beach Child Custody Lawyer
Long Beach child custody has two parts under California law: physical custody and legal custody. Joint custody allows the parents to have joint physical custody and joint legal custody. However, the court can award joint legal custody, and not award joint physical custody. Under physical custody, one parent may be granted sole physical custody where the child would reside with and be supervised by one parent. Under joint physical custody orders, the parents share physical custody, and the law ensures that the child have frequent and continuing contact with both parents.
Sole legal custody allows one parent the right and responsibility to make decisions about the health, education, and welfare of the child. Joint legal custody allows both parents to share these rights and responsibilities. California law does not establish a preference for sole or joint custody in contested proceedings.
There are considerations the law establishes in making Long Beach child custody awards. Public policy of California is to ensure the minor children frequent and continuing contact with both parents. Also, custody orders must be made according to the child's best interest. Domestic violence and a history of abuse will be considered by the court in determining the child's best interest. Move-away/relocation cases arise when one parent seeks to move to another jurisdiction. The court must evaluate the child's need for stability and continuity. Move-away/relocation cases are generally hotly contested.
Spousal Support/Alimony Lawyer
California spousal support can be temporary and long-term. Temporary support can be awarded while a dissolution or legal separation is pending. The court may award an amount depending on he party's need and he payer's ability to pay. Judges typically use the support software when ordering temporary Long Beach spousal support.
Long-term Long Beach spousal support may be ordered by the court in any amount, and for any period of time that the court deems just and reasonable. In making a determination for support, the court must base its decision on the marital standard of living. The court must also consider the extent to which each party's earning capacity will maintain the standard of living established during the marriage. The complete list of factors the court must consider are found in California Family Code section 4320.
Limited Scope Representation
California attorneys are allowed to provide Long Beach limited scope representation to clients involved in family law and civil cases since it was approved by the Judicial Council. Many parties to family law and civil litigation actions would like the help of an attorney for parts of their cases, even if they cannot afford full representation. Attorneys may appear at court hearings even if the attorney did not prepare the legal paperwork. In contrast, attorneys can prepare legal paperwork, but do not have to appear in court if the cause of action actually gets to the point of having court dates. Most people find that having an advocate at the court hearing helps alleviate additional stress that is naturally created with litigation.
Long Beach Divorce Lawyer
A Long Beach divorce is more than the end of a marriage. How the issues are addressed will affect your life and impact your loved ones. Family dynamics and finances are complex. When confronted with a divorce, the future feels uncertain and overwhelmingly complex.
You need a Long Beach divorce lawyer that is well versed in California State divorce laws. We are accomplished, experienced, and compassionate Long Beach divorce lawyers, able to handle the most complex and involved cases.
With
Long Beach Divorce Lawyer Joe Torri
on your side, you can move forward with confidence and breathe a sigh of relief.
About Long Beach, CA
The larger Rancho Los Nietos was divided up into the Rancho Los Alamitos and Rancho Los Cerritos. In 1784, Rancho Los Nietos had been granted to a Spanish soldier named Manual Nieto for his military service by Spain's King Carlos III. The middle of Signal Hill was the boundary between the two ranchos. Originally, part of western Long Beach was a portion of the Rancho San Pedro, and as a result of the flooding that changed the Los Angeles River boundary between Manuel Nieto's and Juan Jose Dominguez ranchos, there was a dispute that lasted for years.
A Yankee who had arrived in California in 1827 named John Temple purchased Rancho Los Cerritos in 1843. Mr. Temple became the richest man in the County of Los Angeles and prospered after creating a thriving cattle ranch. Mr. Temple and his ranch house alike played important local roles during the Mexican American War.
Flint, Bixby and Company, which was a sheep raising company from Northern California, bought Rancho Los Cerritos from Mr. Temple in 1866 for $20,000. The company chose a man named Jotham Bixby, who was considered to be the father of Long Beach, to manage Rancho Los Cerritos. Mr. Bixby purchased the land some three years later. This land would eventually become the Bixby Land Company. A man named William Willmore bought 4,000 acres of the rancho from Mr. Bixby in 1880. Mr. Willmore wanted to create a farm community, named Willmore City. A Los Angeles syndicate of the Long Beach Water and Land Company bought the land from Mr. Willmore after his farming community idea failed. The community was renamed to Long Beach. The year 1888 brought the incorporation of the community as a city.
Another cousin of Mr. Bixby named John Bixby was probably even more influential in the development of the community. John Bixby leased the land at Rancho Los Alamitos, after first working for his cousins at Los Cerritos, and then put together a group that consisted as many influential leaders including the rest of the Bixby family and himself to buy the rancho. John Bixby started the development of the Alamitos' oceanfront property close to the picturesque bluffs in the community in addition to bringing innovative farming methods to the Alamitos. John Bixby laid out the parks and named the streets of his new community under the name of the Alamitos Land Company. The community was a seaside, oil, Navy, and port community.
The Port of Long Beach is one of the largest shipping ports in the world. Because oil can be found both offshore and underground, the community also has a large oil industry. Manufacturers include home furnishings, audiovisual equipment, as well as automobile and aircraft parts. Long Beach is also home to headquarters for such corporations as Polar Air Cargo, Scan Health Care, Molina Healthcare, and Epson America. In this picturesque tourist region, Long Beach grew with the development of aerospace and high technology industries.
Long Beach Divorce Lawyer • Long Beach Family Law • Long Beach Child Custody Attorney