Irvine Divorce Lawyer
>
Service Area
> Newport Beach Child Custody Lawyer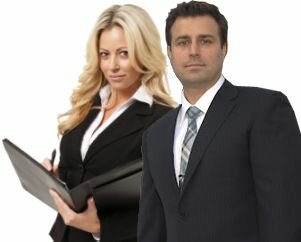 Newport Beach Child Custody Lawyer
Newport Beach child custody has two parts under California law: physical custody and legal custody. Joint custody allows the parents to have joint physical custody and joint legal custody. However, the court can award joint legal custody, and not award joint physical custody. Under physical custody, one parent may be granted sole physical custody where the child would reside with and be supervised by one parent. Under joint physical custody orders, the parents share physical custody, and the law ensures that the child have frequent and continuing contact with both parents.
Sole legal custody allows one parent the right and responsibility to make decisions about the health, education, and welfare of the child. Joint legal custody allows both parents to share these rights and responsibilities. California law does not establish a preference for sole or joint custody in contested proceedings.
There are considerations the law establishes in making Newport Beach child custody awards. Public policy of California is to ensure the minor children frequent and continuing contact with both parents. Also, custody orders must be made according to the child's best interest. Domestic violence and a history of abuse will be considered by the court in determining the child's best interest. Move-away/relocation cases arise when one parent seeks to move to another jurisdiction. The court must evaluate the child's need for stability and continuity. Move-away/relocation cases are generally hotly contested.
Spousal Support/Alimony Lawyer
California spousal support can be temporary and long-term. Temporary support can be awarded while a dissolution or legal separation is pending. The court may award an amount depending on he party's need and he payer's ability to pay. Judges typically use the support software when ordering temporary Newport Beach spousal support.
Long-term Newport Beach spousal support may be ordered by the court in any amount, and for any period of time that the court deems just and reasonable. In making a determination for support, the court must base its decision on the marital standard of living. The court must also consider the extent to which each party's earning capacity will maintain the standard of living established during the marriage. The complete list of factors the court must consider are found in California Family Code section 4320.
Limited Scope Representation
California attorneys are allowed to provide Newport Beach limited scope representation to clients involved in family law and civil cases since it was approved by the Judicial Council. Many parties to family law and civil litigation actions would like the help of an attorney for parts of their cases, even if they cannot afford full representation. Attorneys may appear at court hearings even if the attorney did not prepare the legal paperwork. In contrast, attorneys can prepare legal paperwork, but do not have to appear in court if the cause of action actually gets to the point of having court dates. Most people find that having an advocate at the court hearing helps alleviate additional stress that is naturally created with litigation.
Newport Beach Divorce Lawyer
A Newport Beach divorce is more than the end of a marriage. How the issues are addressed will affect your life and impact your loved ones. Family dynamics and finances are complex. When confronted with a divorce, the future feels uncertain and overwhelmingly complex.
You need a Newport Beach divorce lawyer that is well versed in California State divorce laws. We are accomplished, experienced, and compassionate Newport Beach divorce lawyers, able to handle the most complex and involved cases.
With
Newport Beach Divorce Lawyer Joe Torri
on your side, you can move forward with confidence and breathe a sigh of relief.
About Newport Beach, CA
Members of the Luiseno/Juaneño and Tongva Indian tribes inhabited this region for thousands of years. A man named Juan Cabrillo first set sail for the California coast in 1542 for New Spain. A named Sebastian Vizcaino mapped the California coast in 1602 for the Spanish Empire. One of the most important early settlers of Spanish California was a man named Jose Antonio Yorba. During the Gaspar de Portola Expedition in 1869, Yorba was an officer who first came to the New World. In 1801, the Spanish Empire awarded Yorba a large land grant for his service, which included a large part of what is currently known as Southern California's Orange County. The great rancho that Yorba owned included the lands where what is currently known as the communities of Newport Beach, Costa Mesa, Tustin, Santa Anna, Villa Park, Orange, and Olive are located and covered some 62,512 acres of land.
In 1870, a sea captain named Samuel S. Dunnells commanded his 105 ton river steamboat named the Vaquero through the upper Newport Bay. Two brothers named Robert and James McFadden rushed by stagecoach from Northern California in order to be part of the inaugural voyage.
Although many seafarers considered travel on Newport Bay too dangerous, the bay was cast in a new light by the voyage that Captain Dunnells made. Following Captain Dunnells voyage, a man named James Irvine and the McFadden Brothers, who were the principal landowners in the region, believed that they saw an opportunity. They suggested that this was a new port, and according to the Newport Beach Historical society, the Newport name stuck.
Surfers tackle the surfing hot spots such as The Wedge next to the 6.2 miles of beaches in Newport Beach, tourists enjoy Balboa Bars on Balboa Island, shoppers are enjoying window shopping at the Fashion Island Mall, and the harbor at Newport Beach is filled with pleasurable activities such as tour and fishing boats over 100 years later.
However, Newport Beach wasn't always considered a desirable location. According to the Newport Beach Historical Society, the state of California sold portions of Lido and Balboa Islands as well as portions of the Newport Beach Harbor as overflow and swamp land during the middle 1800's.
The McFadden Brothers believed that Newport Beach could be something better. The brothers believed that if they relocated their shipping business to the oceanfront from the inner shores of the bay that their business would be more successful, which is exactly what they did in 1888. In this new location, they could construct a wharf. According to the Newport Beach Historical Society, soon the McFadden Wharf became the largest business in the recently established Orange County.
The residents of this booming bay community voted for incorporation in August, 1906. The vote was 42 to 12 in favor of incorporating as the city of Newport Beach. Although the median cost of homes in Newport Beach is currently about $545,000, bay front homes were sold for as little as $500 in those days.
Rather than identifying with Newport Beach itself, residents of this community identify with other local communities such as Balboa and Lido Islands, the harbor and west Newport, and Corona del Mar. Houses are significantly separated from busy commercial regions such as Newport Center, Mariner's Mile, and Lido Village.
The community of Newport Beach still appreciates its ocean roots more than one hundred years after the McFadden brothers constructed what is currently known as the Newport Pier. In the early days, only a few dozen people called Newport Beach their home and only a few dozen summer cottages were for rent.
Newport Beach Divorce Lawyer • Newport Beach Family Law
Newport Beach Child Custody Attorney