Irvine Divorce Lawyer
>
Service Area
> Mission Viejo Child Custody Lawyer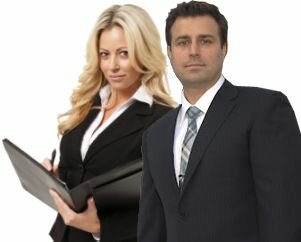 Mission Viejo Child Custody Lawyer
Mission Viejo child custody has two parts under California law: physical custody and legal custody. Joint custody allows the parents to have joint physical custody and joint legal custody. However, the court can award joint legal custody, and not award joint physical custody. Under physical custody, one parent may be granted sole physical custody where the child would reside with and be supervised by one parent. Under joint physical custody orders, the parents share physical custody, and the law ensures that the child have frequent and continuing contact with both parents.
Sole legal custody allows one parent the right and responsibility to make decisions about the health, education, and welfare of the child. Joint legal custody allows both parents to share these rights and responsibilities. California law does not establish a preference for sole or joint custody in contested proceedings.
There are considerations the law establishes in making Mission Viejo child custody awards. Public policy of California is to ensure the minor children frequent and continuing contact with both parents. Also, custody orders must be made according to the child's best interest. Domestic violence and a history of abuse will be considered by the court in determining the child's best interest. Move-away/relocation cases arise when one parent seeks to move to another jurisdiction. The court must evaluate the child's need for stability and continuity. Move-away/relocation cases are generally hotly contested.
Spousal Support/Alimony Lawyer
California spousal support can be temporary and long-term. Temporary support can be awarded while a dissolution or legal separation is pending. The court may award an amount depending on he party's need and he payer's ability to pay. Judges typically use the support software when ordering temporary Mission Viejo spousal support.
Long-term Mission Viejo spousal support may be ordered by the court in any amount, and for any period of time that the court deems just and reasonable. In making a determination for support, the court must base its decision on the marital standard of living. The court must also consider the extent to which each party's earning capacity will maintain the standard of living established during the marriage. The complete list of factors the court must consider are found in California Family Code section 4320.
Limited Scope Representation
California attorneys are allowed to provide Mission Viejo limited scope representation to clients involved in family law and civil cases since it was approved by the Judicial Council. Many parties to family law and civil litigation actions would like the help of an attorney for parts of their cases, even if they cannot afford full representation. Attorneys may appear at court hearings even if the attorney did not prepare the legal paperwork. In contrast, attorneys can prepare legal paperwork, but do not have to appear in court if the cause of action actually gets to the point of having court dates. Most people find that having an advocate at the court hearing helps alleviate additional stress that is naturally created with litigation.
Mission Viejo Divorce Lawyer
A Mission Viejo divorce is more than the end of a marriage. How the issues are addressed will affect your life and impact your loved ones. Family dynamics and finances are complex. When confronted with a divorce, the future feels uncertain and overwhelmingly complex.
You need a Mission Viejo divorce lawyer that is well versed in California State divorce laws. We are accomplished, experienced, and compassionate Mission Viejo divorce lawyers, able to handle the most complex and involved cases.
With
Mission Viejo Divorce Lawyer Joe Torri
on your side, you can move forward with confidence and breathe a sigh of relief.
About Mission Viejo, CA
A portion of the Rancho Mission Viejo, which is some 52,000 acres large, was the land on which Mission Viejo was developed. July 27, 1769 is the date of how far the title chain for the land dates back to. On that date, a Spaniard whose name was Gaspar de Portola claimed the land for Spain after leading an expeditionary team across the southernmost edge of the ranch from Mexico.
The first attempt of the founding of the Mission San Juan Capistrano was witnessed by the ranch in 1776. The name Mission Viejo brings the sojourn of this structure located in the San Juan Canyon full circle over two centuries ago, although the friars were forced to move as a result of lack of water and the whereabouts of this old mission remain unknown.
There was a renewed spirit in the air and a new flag flew over California once Spain granted independence to Mexico. The missions that had been established to spread of the Christian faith even further became secularized, and their very large holdings of land were being granted to prominent citizens granted as ranchos.
An English trader named John Forster happened to be having a very good day and a very fortunate marriage. Mr. John Forester or actually Juan Forester because that is the way his name was spelled on the land grant of the day, was married to the sister of the governor of Mexico and he purchased the three ranchos that are known historically as Los Potreros, Mission Viejo, and El Trabuco. However, ill fate reared its ugly head on Don Juan Forster. Droughts destroyed his cattle, his capital was drained when he tried to fence some 205,000 acres of land, and his last remaining capital was dried up by his futile efforts to attract new settlers. His sons were forced to sell his land because his estate was in tatters when he died.
A man named Richard O'Neill, who was an Irish cattleman, purchased an undivided interest in Rancho Mission Viejo and Rancho El Trabuco in 1907. His grandchildren, Alice O'Neill Avery and Richard O'Neill, decided to sell 10,000 acres of his land to three men named James Toepfer, Philip Reilly, and Donald Bren after a study that was conducted in 1963 study indicated that urbanization was spreading south from the Los Angeles region. The three men established the Mission Viejo Company.
The Board of Supervisors for Orange approved a master plan for Mission Viejo in 1965. The dream Mr. Forster had of attracting new settlers came true one year later when families were standing in line on his former cattle range in order to pay $21,000 for their new homes. These pioneering residents relocated to their new neighborhood close to the intersection of Chrisanta Drive and La Paz Road in April 1966.
Mission Viejo Divorce Lawyer • Mission Viejo Family Law
Mission Viejo Child Custody Attorney