Modifications to Family Court Orders Lawyer in Whittier
Modifications to Family Court Orders Attorney in Whittier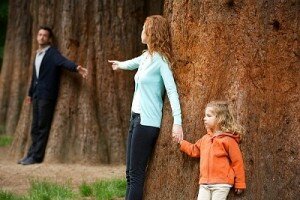 There are few things more frustrating than to realize that your current visitation, custody, or support order is no longer working and that you need a modification to your family court order. As if it wasn't bad enough the first time, now having to go through it all over again can be very difficult. That is why it is so important to have a quality attorney representing your best interest in the situation. The Law Offices of Joseph Torri can also assist with modifications regarding any of these matters and other family court order modifications.
The Joe Torri legal team has represented countless clients in Whittier and the surrounding area. We have the knowledge and expertise to advocate for you in your modification to family court order case.
Don't Leave Your Future to Chance Regarding the Modifications to Family Court Orders
There are many reasons why you may need to seek a modification to your family court order. Family courts make a variety of court orders, including the following:
Divorce
Guardianship
Adoption
Spousal support
Child support
Child custody
Visitation
Once a family court issues a court order, it is presumed to be a permanent order unless an end date is included. The court uses various tests in determining what the best course of action is when making a court order. For example, when determining custody, the court will look for "what is in the best interest of the child." It will look at factors such as the child's age, health, relationship with both parents, his or her connection to the community and residence and a parent's history of drug or alcohol abuse.
Child support and spousal support use various formulas to generate the amount of money that must be paid. When these deciding factors change, it may be necessary to modify an existing court order. For example, a person may lose his or her job and may need to request a deduction in spousal or child support. A factor that was used in determining the best interest of the child may have changed. Before the court will modify an existing court order, it will look for a "material change in circumstance."
It is important to have an attorney on your side that can represent your case in a thorough and accurate manner. A less experienced attorney may leave out critical information or not know how to present it properly. The Law Offices of Joseph Torri can assist you with modifying a family court order in a professional manner. Your future is too important to not seek out the best representation possible.
Solve Your Dispute with a Modification to Your Family Court Order
Disputes may arise during the process of modifying a family court order. One party may claim that the other party is being dishonest about his or her income. Parents who are going through another round of litigation concerning child custody may question the reason the noncustodial parent is attempting to get custody and may refute his testimony. An attorney can help establish the necessary elements to prove that a material change in circumstances has arisen to justify a modification to the court order.
Your Experienced to Family Court Order Attorney in Whittier
Requesting the court to modify an order can be a complicated process that requires you to prove certain facts. An experienced family court lawyer can assist you with your child support or spousal support case by gathering the necessary evidence, such as check stubs, wage statements or unemployment records.
If you want to change a visitation, custody or guardianship order, your attorney can help you uncover evidence about the custodial parent that will help establish your case. The Joe Torri law firm can also assist you if you are the custodial parent and were recently served with papers regarding a request to modify an existing court order that you would like to dispute.
There is no need to face modifications to family court orders on your own. The Law Offices of Joseph Torri is ready and willing to represent your case today.
Contact the Law Offices of Joseph Torri at 562-500-7842 to schedule a free consultation and to exercise or protect your rights.